Crystal Of The Sea aims to provide affordable yet nutritious and delicious products for families using premium ingredients that are all-natural. Suitable for the old and the young, rest assured that our products are certified with the highest possible standards in food safety.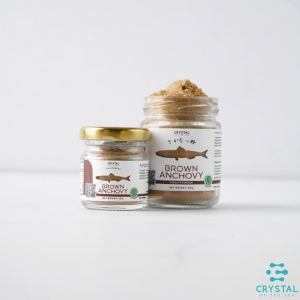 Are you looking for nutritious, affordable, and healthy products for your family? Look no further! Crystal Of The Sea has just the thing for you! Bringing to you our star product – Ikan Bilis Powder!
Packed with amazing nutrients and health benefits, it is easily one of our best sellers.
What is in our Ikan Bilis powder?
Our Ikan Bilis Powder is made of 100% pure ingredients with no preservatives. Only premium quality Ikan Bilis is used and they are safe for consumption for all ages, including babies more than 6 months old.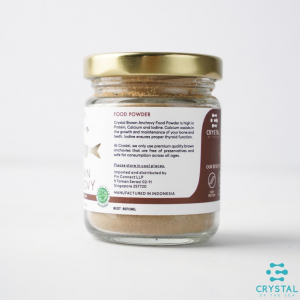 Ikan Bilis, aka brown anchovies, contains many vitamins and minerals that provide major health benefits. They are best known as a source of omega-3 fatty acids, which promote brain and heart health. They are also high in protein, calcium, iodine, selenium, and many other nutrients, protecting our hearts, thyroids, bones, eyes, etc.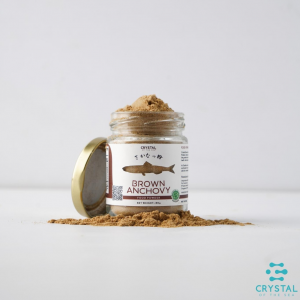 Our Ikan Bilis powder is also finely ground so it can dissolve easily, making it convenient to add to your baby's food. Adding a teaspoon to your soup or dishes adds flavor and nutrition to your daily meals.
Not sure if you will like the taste? Don't worry! The Crystal Of The Sea premium Brown Anchovy powder comes in two sizes, the 80g bottle, and the 20g bottle. You can pick the smaller one to have a sample first or get our sample set if you want to try the full range of products. Hurry and be the first to try it! We're sure you will like it.